*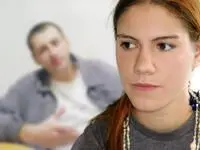 Our therapists bring years of experience working with children of all ages from birth to late adolescence. Whether your child is presenting challenging behaviors or you have concerns with what your child is struggling with, let us help.

Services for children focus on supporting the child's mental wellness through:
Increased Self-Awareness
Developing Healthy Coping Skills
Building Positive Relationships with Family and Peers
Hope for Their Future
Our services look for stability in the child's life as quickly as possible depending on the child's current ability to function in his/her world. *Children who do not respond to therapeutic interventions within the first 3 months of treatment are then evaluated for any supportive medication that may help the child find more functionality in his/her world (we do not prescribe medication). We support parents during their child's treatment by partial inclusion in their child's sessions. Parents may be asked to be in session at different points during treatment. Children come first in their treatment needs. Our focus is to find balance for the child as well as the family. We work together as therapist and parent during this process with respect to the child's needs as well as the parents.
Did you get a parenting guide when your child was born? Parents certainly don't... we learn as we go. Whether your child is struggling with behavioral concerns, mood swings, emotional outbursts, self-harm, addictions, anger, violent behaviors, crying spells and/or low self-esteem, we are here to help. If you are looking for extra support and guidance with a challenging situation, we look forward to supporting you to find balance and have hope for your child, yourself and your relationships.
*We cannot prescribe medications with our credentials. Please refer to psychiatric assistance.